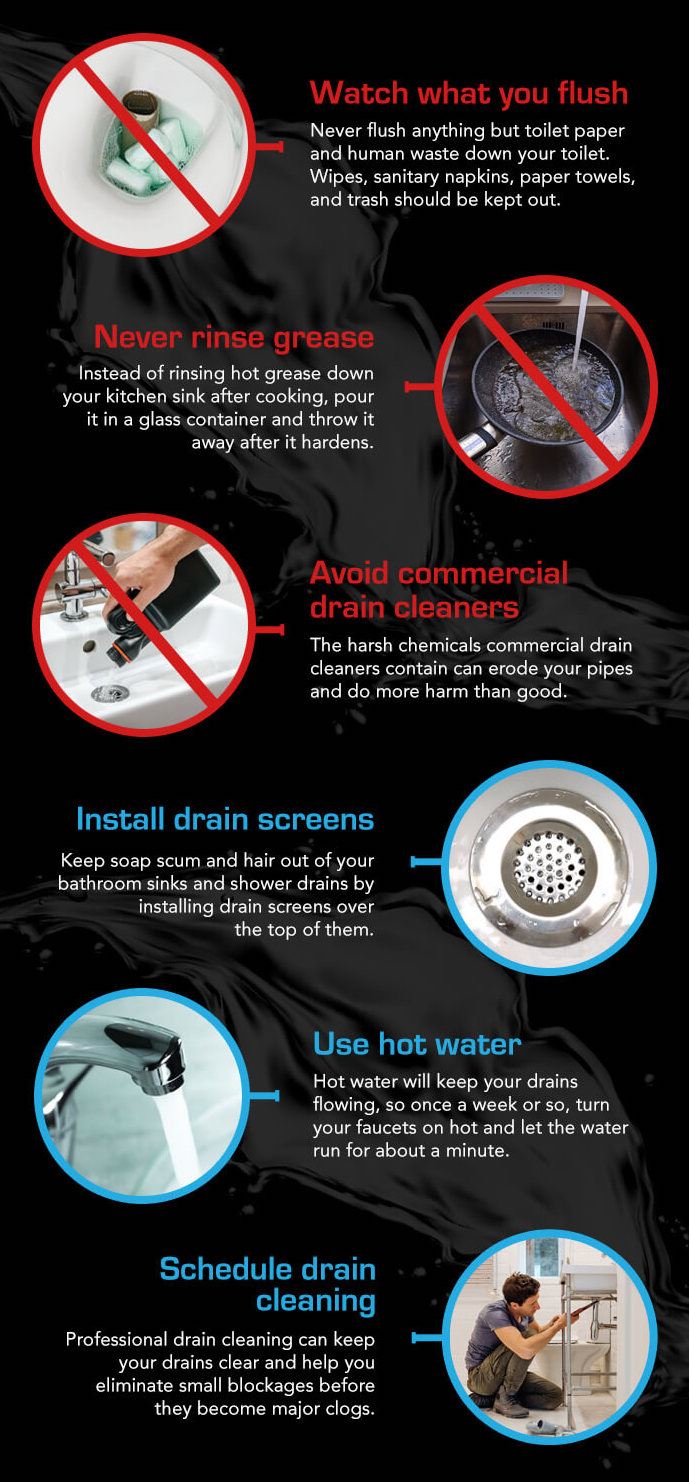 Watch what you flush—Never flush anything but toilet paper and human waste down your toilet. Wipes, sanitary napkins, paper towels, trash, and anything else should be kept out.
Never rinse grease—Grease can quickly solidify in your kitchen sink drain and clog it up. Instead of rinsing hot grease down your kitchen sink after cooking, pour it in a glass container and throw it away after it hardens.
Install drain screens—Keep soap scum and hair out of your bathroom sinks and shower drains by installing drain screens over the top of them.
Avoid commercial drain cleaners—Those drain cleaners you see at the store may seem like the perfect solution for clearing up your clogged drains. But the harsh chemicals they contain can actually erode your pipes and do more harm than good.
Use hot water—Hot water will keep your drains flowing, so once a week or so, turn your faucets on hot and let the water run for about a minute. Whenever possible, try to use hot water when using your sinks.
Schedule drain cleaning—Are your drains slowing down or clogging more than you'd like? Professional drain cleaning can keep your drains clear and help you eliminate small blockages before they become major clogs.